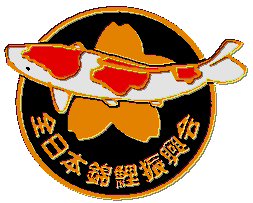 Japanese
All Japan Nishikigoi Promotion Association
JNPA is an association of Nishkigoi breeders and dealers with approximately 650 members worldwide. It aims to promote Nishkigoi worldwide and create parity between members, not only in Japan but also in other countries.. To accomplish this the JNPA has many shows, seminars and meetings. Members should be regarded as Nishkigoi experts and as such exhibit the highest standards of koi keeping and/or breeding.

MEMBERS HISTORY OF Nishikigoi Born

Members listed here can respond to your inquiry in English by Fax or phone.


Last Updated: 8 February, 2008



---
Copyright (C) 2018 全日本錦鯉振興会 - All Japan Nishikigoi Promotion Association. All Rights Reserved.
.